Thought for the Day (Click here)
Back to normal after our dose of Unfriendly Canadians, we were again absolutely smothered with Canadian Generosity.
It is becoming clear to me that the Clown Car has a hard (and possibly short) life.
We had a leaky tire (AGAIN) on the Clown Car. Not too hard to understand why: When we are towing the CC, it is hard to dodge potholes. And some that hardly register on the bus are like the Grand Canyon to the CC. Anyway, in an effort to fix this, we stopped at a Kal Tire (like a Firestone or Goodyear store). They were booked up full putting on winter tires and selling chain, but not wanting to turn us away, they said they would squeeze us in somehow. We thanked them for this…and walked to Walmart and Home Depot to take care of some necessities.
Now THAT is an unexpected exchange rate!!
In less than the 2 hours it took us to solve a couple bus issues at Walmart, they fixed the flat (an embedded screw, not a dented rim!) and rotated the tires. FOR FREE. After squeezing us into their full schedule, they would not accept payment of any kind.
On the way to Tofino, we planned stopped in Courtenay, BC to visit Peter and Susan…folks we met at the Casper Eclipse Rally. They have a Bluebird also, and have been EXTREMELY helpful in consultation on our Vancouver Island adventures. Peter also offered invaluable local wisdom about tire chains, hikes and taprooms, and Susan offered Liz technical assistance as well — to be discussed later!
Not that the Chandlers and others didn't or couldn't offer lots of great suggestions. The difference is, Peter and Susan have a Bluebird and know where to drive it and park it and enjoy the process.
Speaking of…It's absolutely AMAZING how friendly, generous, helpful and accommodating fellow Bluebirders are (and especially Canadian ones…to no one in RV WHERE YET's surprise). To be sure, it could be sympathy and shared adversity – the challenge of keeping our old buses on the road. It could simply be that the folks willing to do this share the same sense of adventure and outgoing personality (or the same mental defect).
This generosity takes many forms. Local knowledge about what to see and do in their hometown or area is a given. Mechanical knowledge…the fact that ANY and EVERY problem we could have with RV WHERE YET has already been dealt with by others, who have published this online (with pictures) and will answer their phone if clarification is required. There are MANY stories of an owner jumping in their car to deliver a spare part 500 miles to another whose 'Bird is broken and then helping to install it (whatever "it" is). Sometimes, the generosity is in the form of a short-term hookup and "stay as long as you want…" And while staying, feel free to use tools, shop, compressor, laundry, etc. etc. etc.
We have so far been only the beneficiary of joining this community, we hope we can be worthy of such generosity by reciprocating in whatever ways we can (HEY BLUEBIRDERS…Wanna place to stay while seeing the Cubs? Complete with the Best Burrito in the USA?).
Since Courtenay is a town we have to pass through twice on the way to/from Campbell River and Tofino, and Peter has an RV parking spot which he graciously offered to us as a stopping point (see above comment on Bluebird Generosity), we spent a couple days there. To get there, Peter recommended Highway 19A –the coastal road.
Now, we have been recommended quaint coastal roads before (e.g. Chuckanut near Anacordes, WA), ones that had we taken them, we might still be stuck there. But since Peter drives a bigger Bluebird than ours, we thought this would be both scenic AND safe! And he was right, on both accounts!!
In Courtenay, Peter and Susan proved to be Hosts with the Most. Gracious, fun, and hospitable. Took us to their go—to pub, cooked us steaks, guided a couple walks/hikes…even to a surprise birthday/cocktail party for a new friend of ours…Dave.
And, while in Courtenay, Peter helped me change the Alternator in the bus. This died less than a half an hour from his place. Seriously…we would have been stranded, but instead, we happened to be planning to visit and nearly on the doorstep of one of the most knowledgeable Bluebird guys around.
And to be more clear about who helped whom, Peter diagnosed the issue, then secured a rebuilt Alternator (CA$235) from a local source, then we removed the old and installed the new (I did help with the getting dirty and skinning knuckles and swearing part). And while we were at it, welded some nuts and tightened belts. Not our belts, of course, since we ate WAY TOO WELL, but the bus'. If I needed another example of Bluebird Generosity, this was it for sure.
While the menfolk were geeking out in the Bus' engine compartment, Liz discovered that Sue was an EXPERT Knitter. Liz has been dabbling at this, and now she had some EXCELLENT COACHING. They spent hours in the endeavor (at least they said that is what they were doing…). Sue imparted directly knowledge of patterns, counting, stitches, yarn, needles and all manner of woolen technology. Including where all the best Yarn shops are…not only on Vancouver Island, but all over the west coast of the USA. As I write this, Liz is sitting in the bus, in Tofino, in the rain, creating all manner of Knit-things.
But as promised by Peter, no problems navigating any of it.
The drive to Tofino was 50% routine and 50% adventure. About 4 hours in total from Courtenay, the road changes drastically in about the middle. It becomes curvy, hilly, narrow and pot-holed. Sometimes all at once. At one point there is an 18% grade, and at many points very narrow tight turns – and meeting trucks at these will raise your blood pressure, for sure!!!.
We planned to stop in Port Alberni, on a fjord/lake/Hell-I-Still-Don't-Know-What-to-call-these-things (this one is fresh water, but subject to tsunamis!?!) in the middle of the island. Peter recommended this visit as Sproat Lake is the base for the huge Martin Mars amphibious water-bombers that are used to fight forest fires. He said that despite this awful fire season, the Mars were never used. Could it be the end of the line for these beasts, relegated to legend like a Canadian Nessie? Sounded like a worthwhile side-trip.
Problem was, it was pissing-down rain so we decided to try to hit this highlight on the way back from Tofino.
It was Canadian Thanksgiving while we were in Tofino. Also the Chicago Cubs Playoff Games on TV. Our RV park was way too beautiful in a tree-studded way, so no way to get Satellite reception. Not to worry, we found a couple places in town where we could sit at the bar and watch the games.
I have to say, asking a bar in Tofino to put on baseball is nearly as strange to the natives as asking for Hockey in the Deep South. In both places, they don't really understand, but they smile (A LOT) and accommodate!
Not sure how much they were enjoying the game, but we sure enjoyed their company!
One difference, though. In Tofino, the "locals" (i.e. hospitality workers) are usually from farther away than we are. One game we enjoyed with a Dutch guy on the left and a French guy on the right (both off-duty bartenders/waiters/kitchen help) and an Aussie Bartender.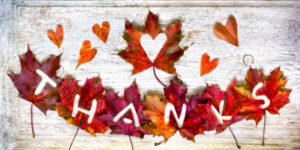 Canadian Thanksgiving seems a lot like USA's version. The one holiday that has not been corrupted with commercialism…the need to decorate, send cards and buy presents (for people who expect them), etc. The only requirement is to enjoy the company of family and WAY TOO MUCH FOOD. Our favorite holiday in the States, and we are looking forward to spending it with our families later in November.
After Tofino, we head back to Victoria where we will see how the Chandlers REALLY enjoyed our stay if there is/is not a new sign at their driveway – "NO RV PARKING."
From Victoria, we travel back to the USA by Ferry to Port Angeles. On October 13. Friday. Hmmmm. IS this wise?