Three days spent in Marin country having an AWESOME time with college-friend Mark and his charming wife, Tracy. Despite the rain. And RAIN IT MOST CERTAINLY DID. Enough to affect in some small or not so small way everything we did.
Day 1: We drove up to Sonoma Country for some Wine Tasting. The normal route we would have taken would have put us at our first tasting room within 45 minutes or so. That route was closed. We had to drive about 90 minutes. As a result we "only" could make it to two places. Both excellent. After which we drove back and had excellent Indian Food.
Day 2: We headed up north to Russian River Brewing Company; also in Sonoma County. They have an annual release of something called "Pliny the Younger." A beer in limited release, such that people line up for blocks to get in to the tap room. . We figured since it was Thursday, and rain had closed several access roads, we would NOT be faced with this. We were wrong. A line of very wet aficionados, all of whom must be retired, unemployed or soon-to-be-unemployed, over 2 blocks long! Fortunately, we had passed a perfectly reasonable plan "B" for beer and lunch. Plan "B" was back south — 20 minutes from Mark and Tracy's — so we drove 2+ hours including our fruitless (and beer-less) visit to RRBC. No worries…lots of conversation. This was followed by dinner "in" at Mark and Tracy's.
As part of our plan for Day 2, we unhooked the Clown car and parked it at Mark and Tracy's. MAJOR RAIN was forecast, and the RV Park is right on the estuary. Not so worried about the bus…it is pretty high off the ground and quite heavy. And the proprietor of the RV park assured us the worst they ever have is a little standing water. Still, we thought it might be best to have the CC elsewhere because even with only a few inches of water we might have to retrieve it floating in the bay. Little did we know several hillsides in San Rafael would come down…and the gutters on all the streets became rushing torrents. But none near the CC. And the RV Park was not flooded.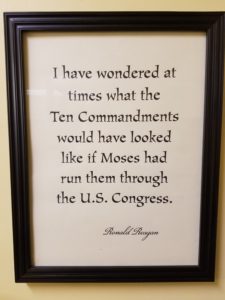 Day 3: For the first time…SUN!!! We WALKED to and around nearby San Anselmo, where we met some of Tracy and Mark's friends who own a store selling Infused Olive Oils and Special flavored Balsamic Vinegars from their own family business in Italy. When we got there, they were just finishing cleaning up some of the water that came into their store under the sand bags. We got a lesson on the oils and vinegars, lots of tastes and some special mixtures. WOW what fantastic flavors. We acquired several for the bus, and lessons on how to use each (Gilberto is a chef in addition to a purveyor of such delicacies. ). We learned about a drink called a "Shrub" that features flavored Balsamic Vinegar and sparkling water. Of course, it must be an EXCELLENT Balsamic Vinegar, or it will just taste like a pickle. We tried several…Honey-Ginger, Grapefruit, Apricot, Mango…Very refreshing. No designated driver necessary and no hangover possible (no alcohol).
If anyone is interested, you can learn more and order online: Amphoranueva.com. Try the Honey Ginger and/or Grapefruit Vinegars for Shrubs and Mission Fig Vinegar for Salads or a Salmon Baste on the Grill. Or Tunisian Baklouti (Green Chilli Oil) on grilled veggies.
After our education and a round of Shrubbery, we went to a local bar where Mark and Tracy (and a LOT of others) watch the GS Warriors. We have always noticed that showing an interest in local sports gets a traveler special consideration and acceptance among locals – maybe even a get-out-of-jail-free card — in far-away places. So, Gaelic Football in Ireland, Rugby or Cricket in New Zealand, Aussie Rules in Oz – and I guess NBA Basketball in San Francisco!! Fortunately, the bar was willing to put Blackhawks Hockey up on one little screen in the corner. Warriors won, Blackhawks won and Dan and Liz won!
Leaving Marin we headed for some extraordinary places. For example, a stay at the Moose Lodge in Bullhead City, Az. And, for Valentine's Day we are going to Flagstaff, Az. As we drove through the Mojave Desert, it was RAINING. Well, just a little. But enough for a rainbow! Check it out, just next to the truck in the Picture below.